We assist in locating employment for parents
not paying their Michigan Child Support.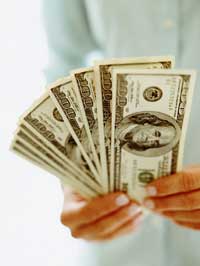 The most important thing to know about us is that we are not a collection agency. In our opinion, taking 34% of your childís money is reprehensible. In Michigan, we have a strong court system in place to collect the money for you. The only problem with that system is that it is not designed to act as a detective agency. The court does the best it can with the tools they have, and if the type of information we at A.S.G. can locate for you is presented to them, they will act on it to collect your childís money, free of charge.
At A.S.G., we work to provide you with the information, evidence and direction that the Friend of the Court requires for prompt Michigan child support enforcement. In short, we find out where your childís other parent is working and give you that information to present to the Friend of the Court, the Judge or your attorney. Itís that simple.
How do we do it?
As licensed private investigators who understand child support law, we have the ability to develop a vast amount of information about people, including where someone is working.
Beware, many of these "child support collection" companies that boast great results are nothing more than collection agencies. They try to do the same things that A.S.G. and the Court can do, although they are not licensed private detectives and often lack the skills and tools necessary to get the information, and they have none of the powers that the court and Sheriff do. Once these collection agencies find the other parent, they then try the traditional collection agency methods, like harassing letters and telephone calls, to get them to pay. Then if the other parent does begin to pay, they take 34% of each of your childís checks. Thatís a stiff price to pay when you compare it to a few hundred dollars, spent one time, to give the Friend of the Court, the Court and Sheriffís Department the information they need to enforce your childís rights for free. In fact, many of the Friend of the Court agencies in the Michigan Court System will not acknowledge or allow for the "fee arrangements" made by these so called "child support collection" companies, leaving you worse off then when you started.
Although your ultimate goal is to get payment of child support, there may be many different approaches to reach that goal. Sometimes getting the name of the employer and providing it to the Friend of the Court is enough. Other times, you may need proof when the other parent is actively trying to hide their income from you. We can help with either extreme. Our services can be provided in several ways, depending on what you believe the other parent is doing and how much information you already know.
Although we are based in Michigan, many of our services are provided nationwide. No matter where our case is located, we are happy to discuss how we can help.